Manufacturers produce and small high-power bead chain cutting machine thick and thin metal chain cutting machine
Price in reward points: 166
Brand:

Haidike

Product Code:

CN230816712014

Availability:

1500
Manufacturers produce and wholesale small high-power bead chain cutting machine thick and thin metal chain cutting machine
| | |
| --- | --- |
| Pdoduct name | Automatic chain cutting machine |
| Product model | HDK-100L-D |
| Power supply | 220V 50/60Hz |
| Cutting length(mm) | 0.1-9999.9mm |
| Cutting speed | 30-120pcs/min |
| Feeding width | 1-100mm     |
| Cutting precision | 0.1mm |
| Weight | 47kg |
| Size (L×W×H)  | 350*430*570mm |
| Feeding motor | Stepper motor |
| Cutter motor | AC motor |
| Cutter material | High-speed steel |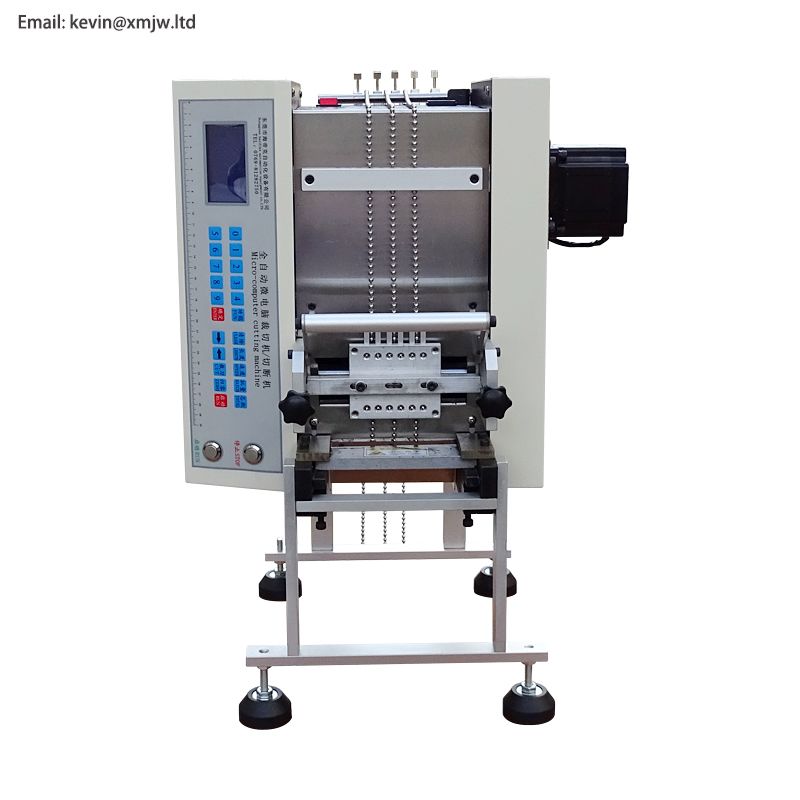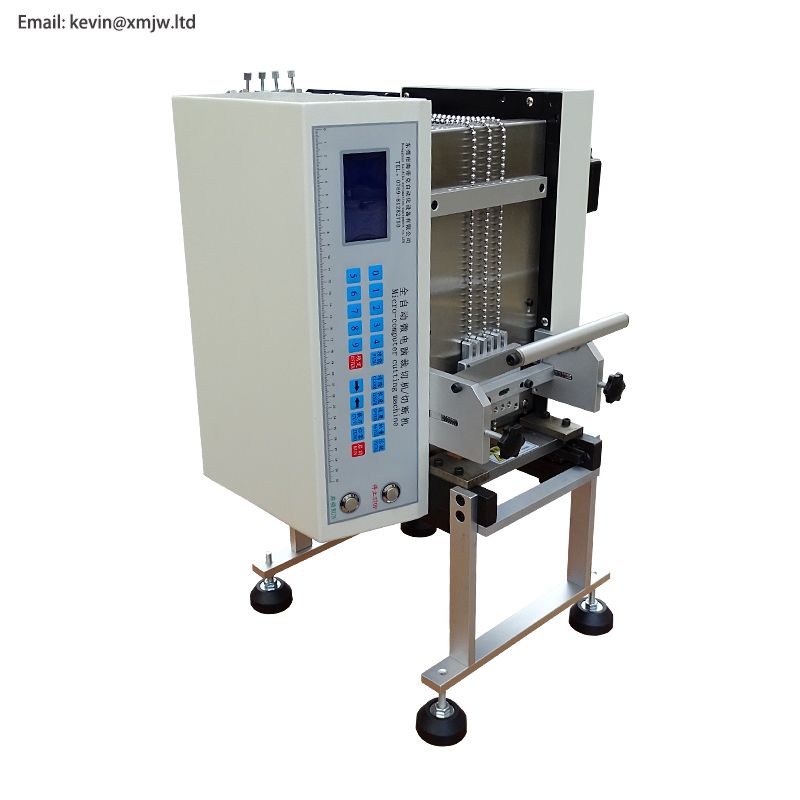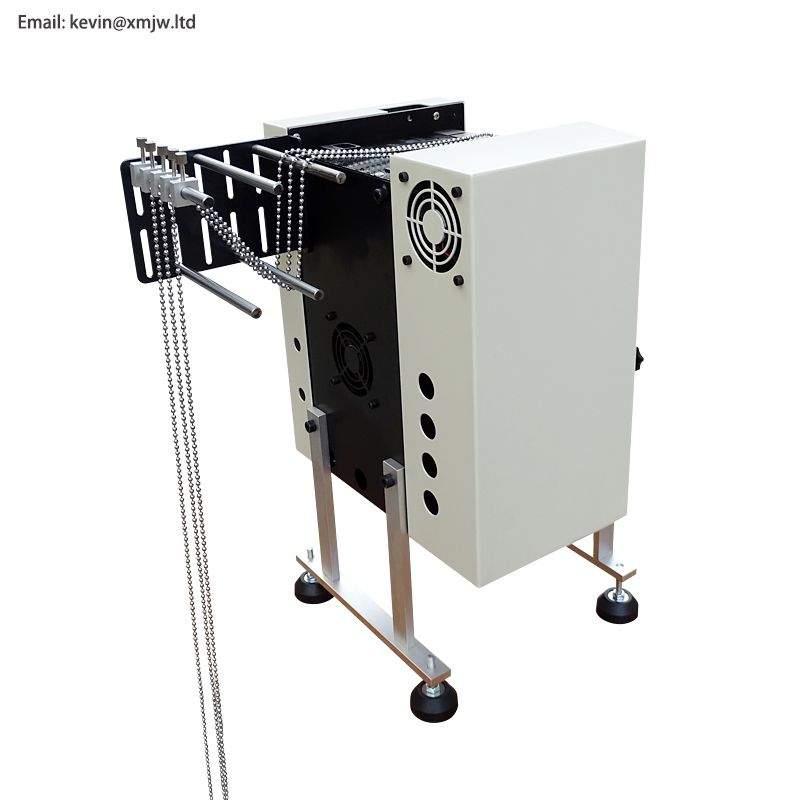 Features:
1. Suitable for cutting all kinds of jewelry chains.
2. Using high-precision stepping motor control, high precision.
3. Design multiple guide grooves, which can be cut at the same time, and the efficiency is doubled.
4. Use high-hardness blades, sharp and wear-resistant, long service life, and can be repeatedly polished and used.
5. Exquisite structure design, simple use, energy saving and environmental protection, durable.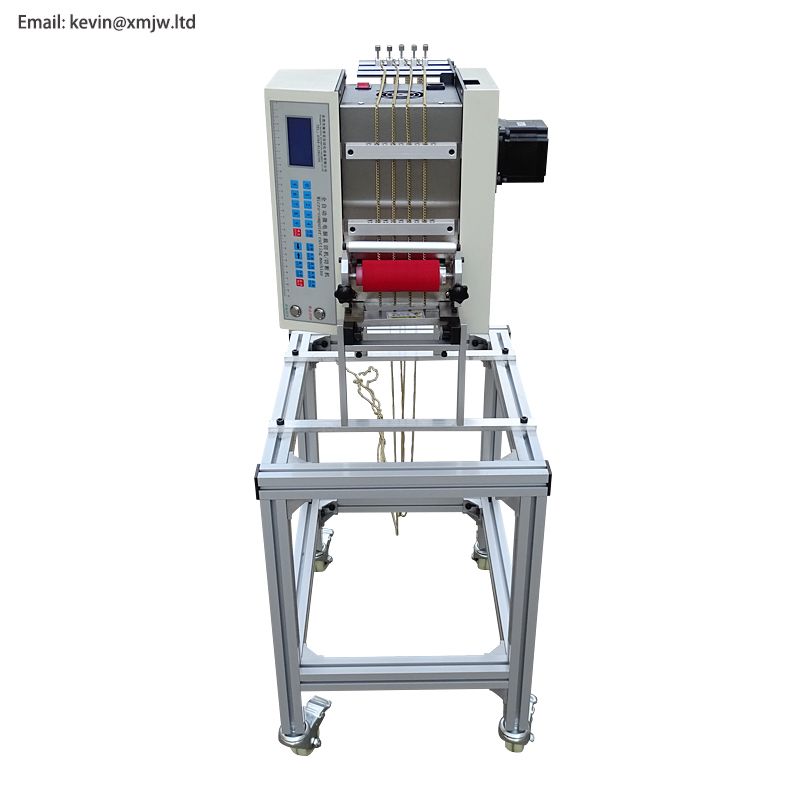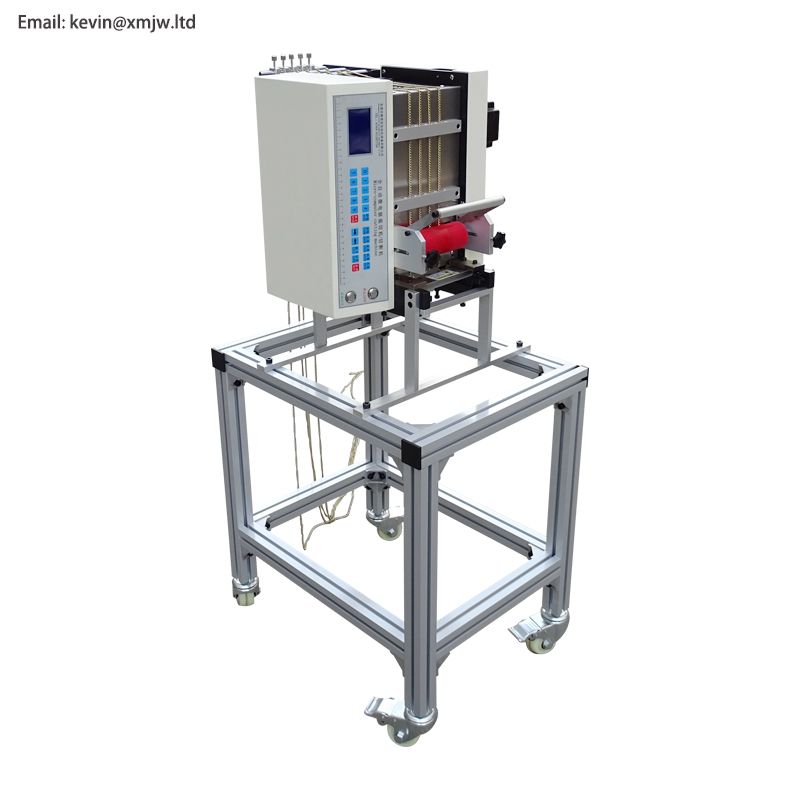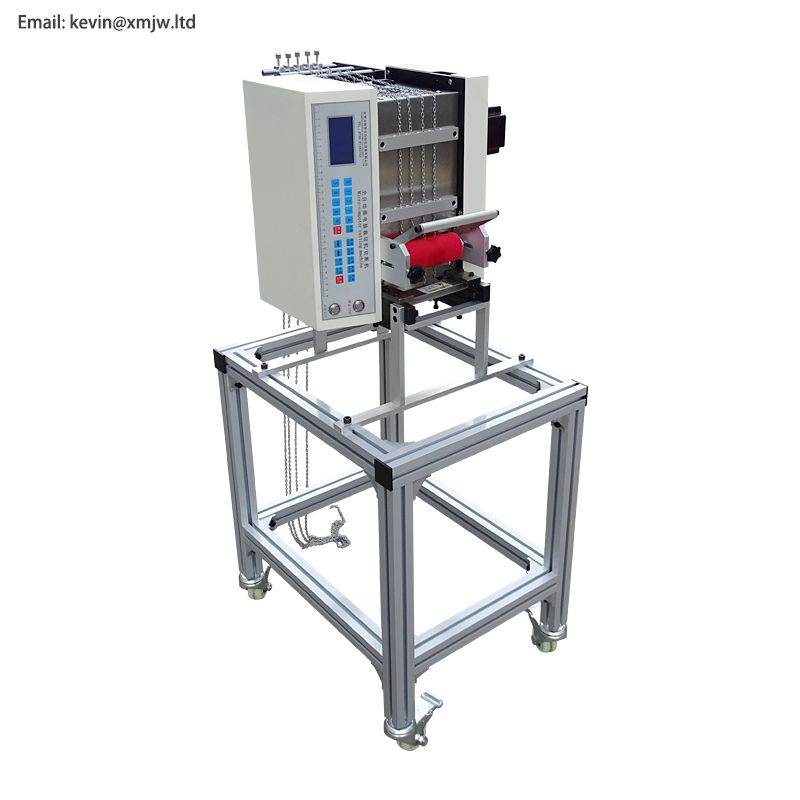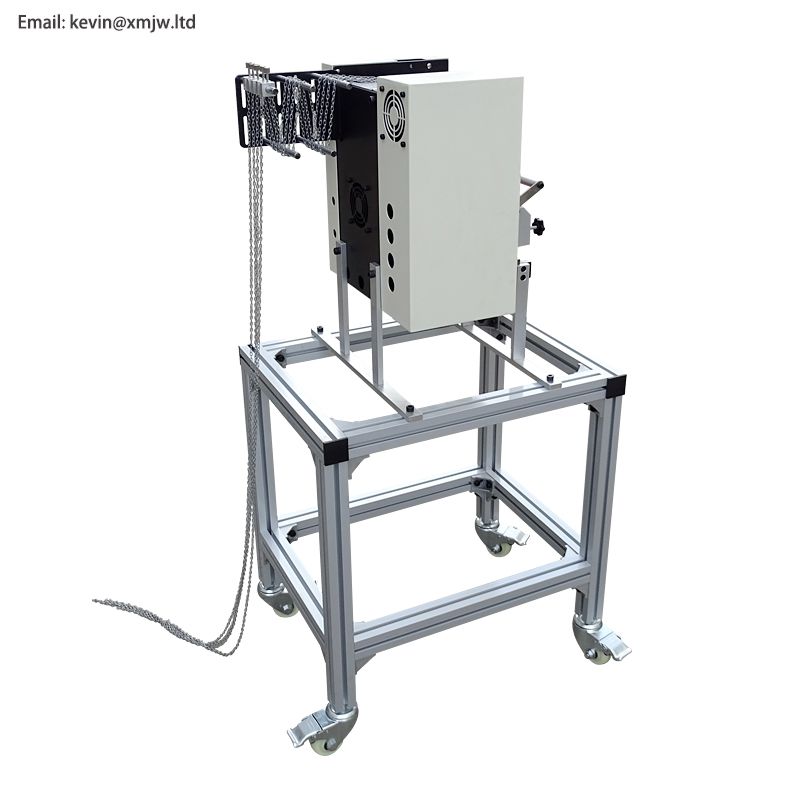 Technical Parameters
Product model: HDK-100L-D (with base)
Cutter material: front steel
Product power supply: 220V 50/60Hz
Cutting length: 0.1-9999.9mm
Cutting speed: 30-120pcs/min
Feeding width: 1-100mm
Cutting accuracy: 0.1mm
Product size: 350*340*980mm
Machine weight: 67kg
Feeding motor: cutter motor
Cutter motor: AC motor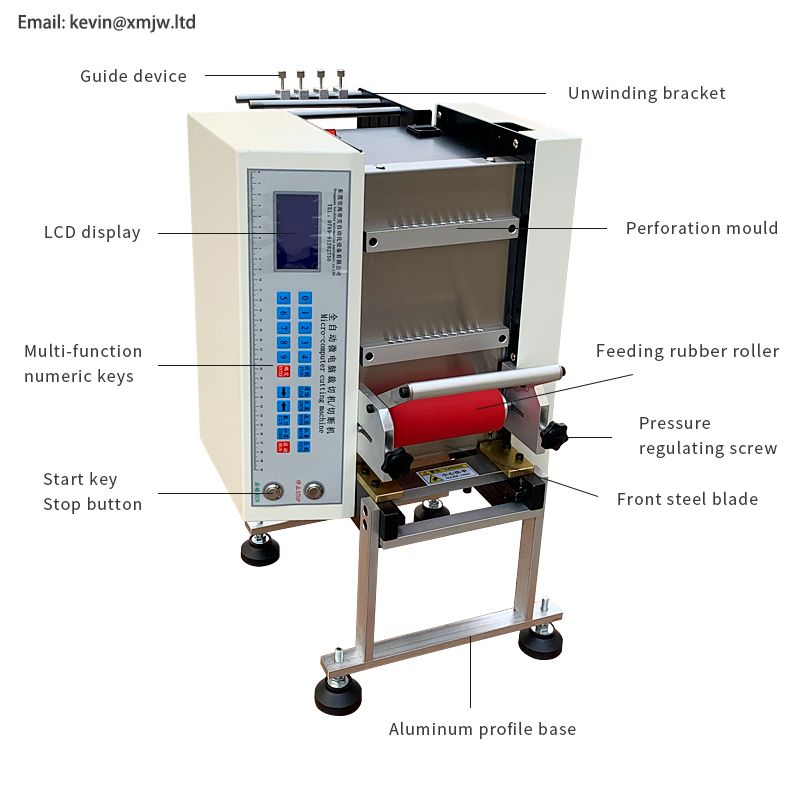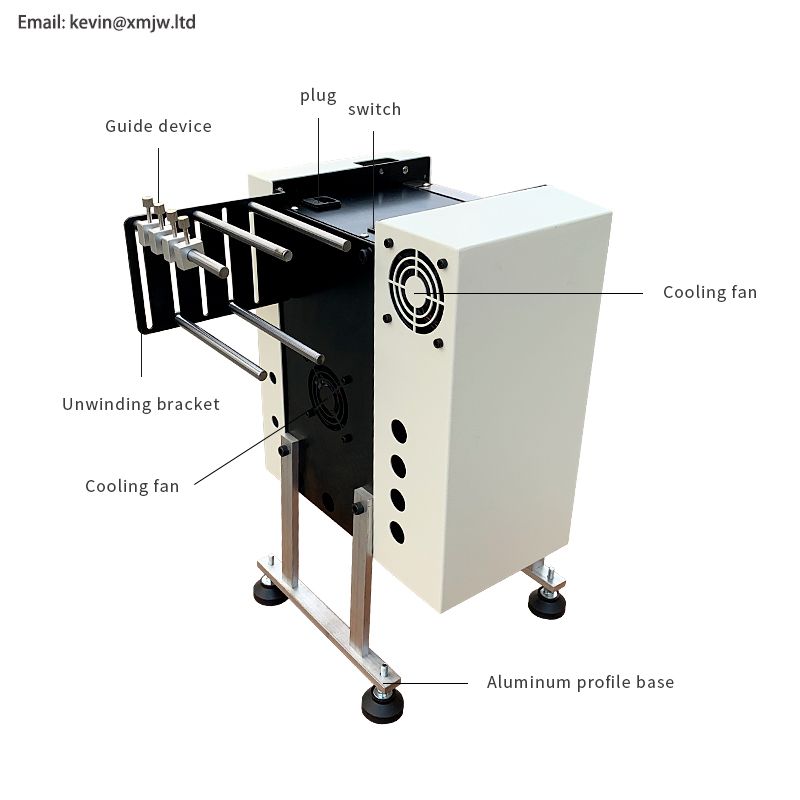 Product principle:

1. Automatic group accumulation and total cumulative count
2. Batch pause and delay time can be set
3. There are various manual operations for debugging
4. It can cut all kinds of jewelry chains, copper chains, iron chains and other materials automatically
5. High-speed feeding, controlled by microcomputer program with an accuracy of 0.1mm
6. High-speed stepping motor accurately controls cutting length and speed
7. Cutting time protection; total setting; sub-setting; adjustable timeout
8. The cutter speed is adjustable, all Chinese LCD display, export or foreign companies can be customized English version
9. The length and speed are arbitrarily adjustable, fully automatic cutting and automatic feeding, completely liberating labor
10.LCD large screen intuitive Chinese display, simple and convenient operation; using special mechanical structure and special tools,With special software control, it solves the problem of uneven cutting in other manufacturers, reaching the level of the slit and the length
11. Fast feeding speed, high cutting force, high cutting efficiency, stable performance, cutting all kinds of hard and thick materials, high cutting precision and straight cut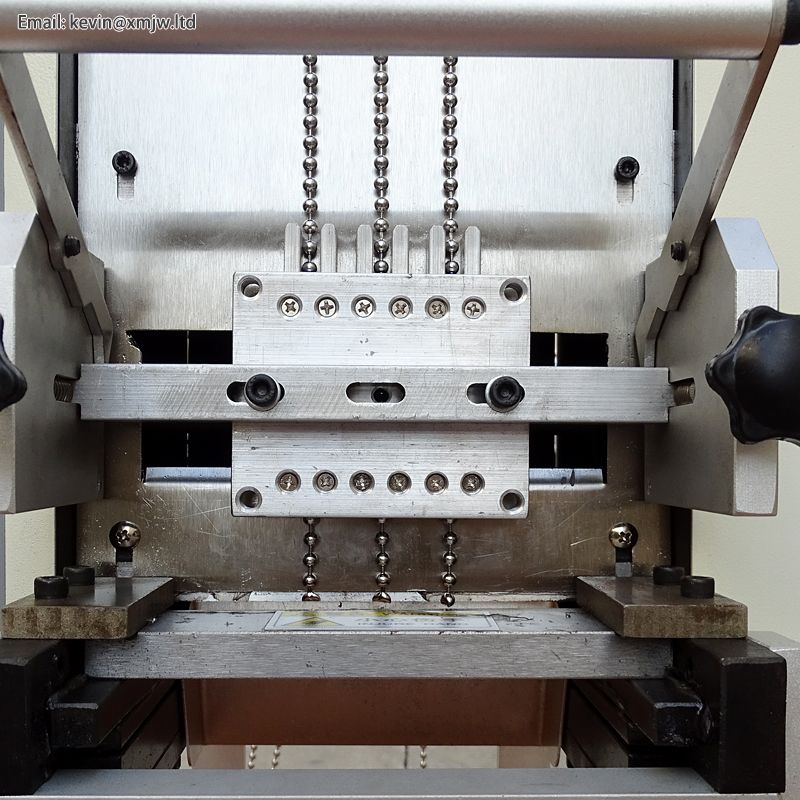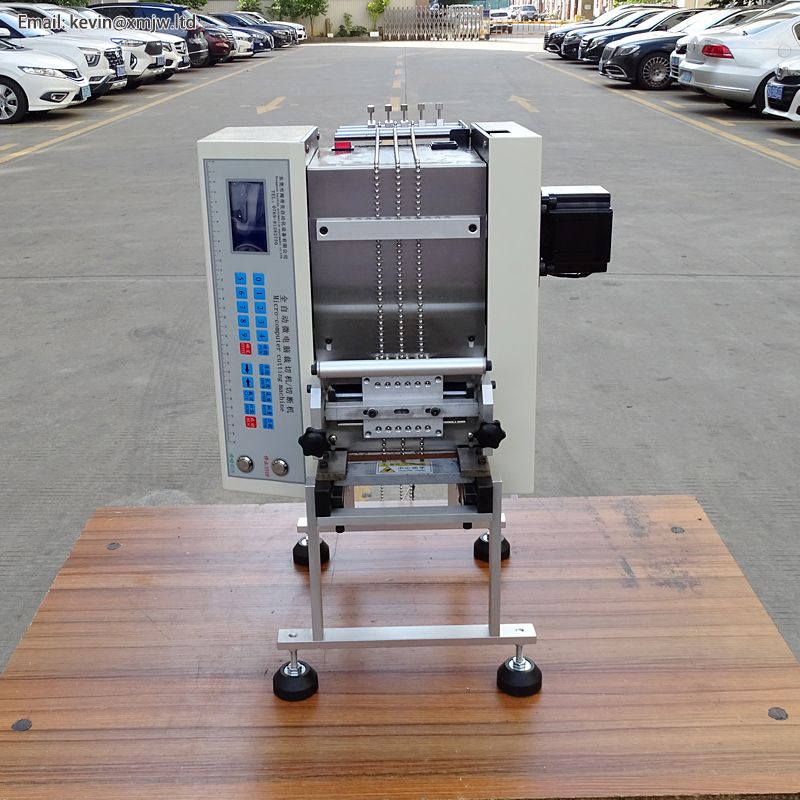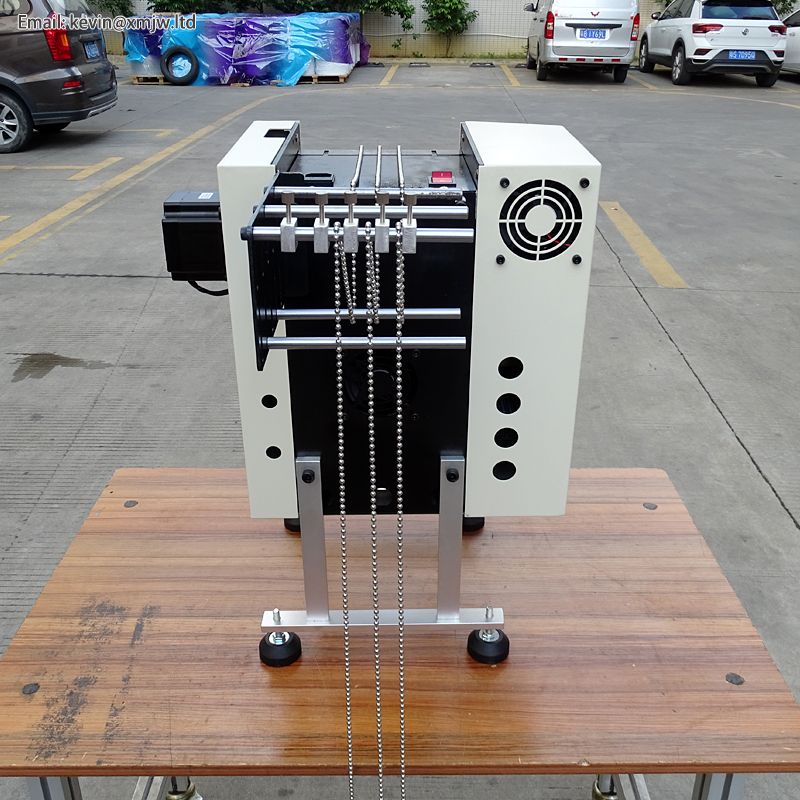 Technical Parameters
Product model: HDK-100L-D
Cutting knife material: front steel
Product power supply: 220V 50/60Hz
Cutting length: 0.1-9999.9mm
Cutting speed: 30-120pcs/min
Feeding width: 1-100mm
Cutting accuracy: 0.1mm
Product size: 350*340*570mm
Machine weight: 40kg
Feeding motor: stepper motor
Cutter motor: AC motor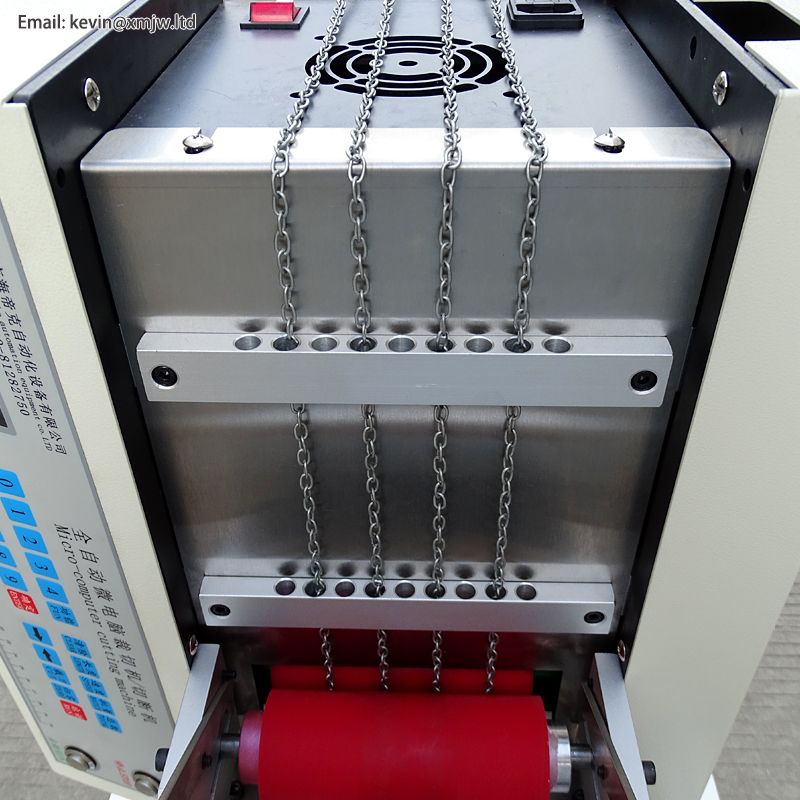 Material application
Suitable for cutting various jewelry chains, Bead chain,jewelry necklaces, clavicle chains, O-shaped chains, 8-shaped chains, cross chains, bracelets, silver chains, copper chains, iron chains, snake bone chains,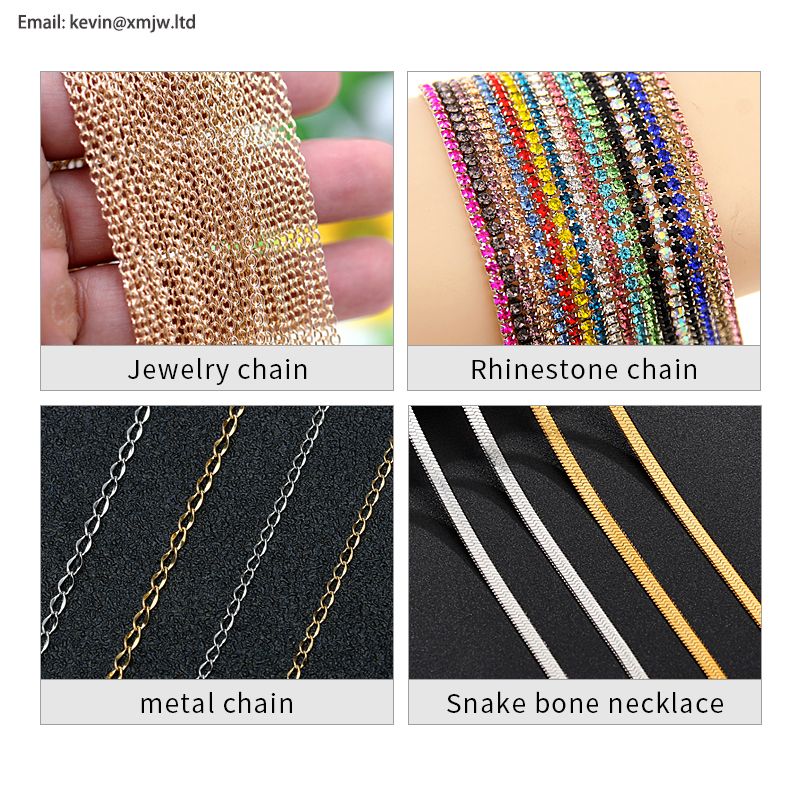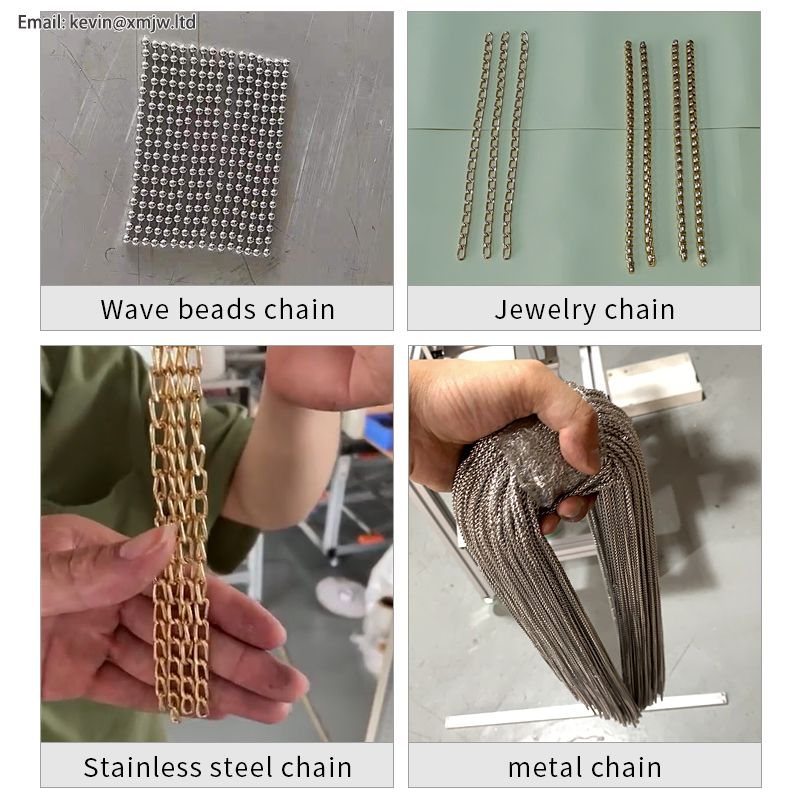 Brand Name
Haidike
Cutter material
High-speed steel
Cutter motor
AC motor
Cutting length(mm)
0.1-9999.9mm
Cutting precision
0.1mm
Cutting speed
30-120pcs/min
Feeding motor
stepper motor
Feeding width
1-100mm
Jewelry Tools & Equipments Type
Chain cutting machine
Place of Origin
Guangdong;China
Power supply
220V 50/60Hz
Product name
Chain cutting machine
Tags: Manufacturers produce and small high-power bead chain cutting machine, thick and thin metal chain cutting machine