Electrical Type Terminal Crimping Machine Electric Crimping Tool for Loose Terminal Electrical Wire Crimper Terminal Cable Crimp
Price in reward points: 1330
Brand:

unbranded

Product Code:

CN230809903876

Availability:

1000
Electrical Type Terminal Crimping Machine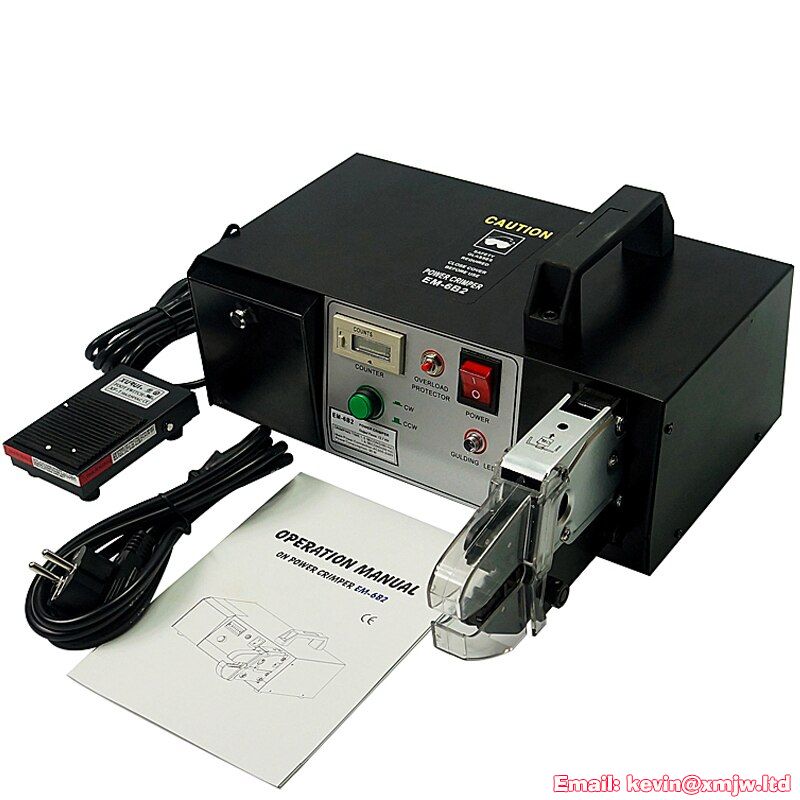 Electric Crimping Tool for Loose Terminal
Electrical Wire Crimper
Semi Automatic Terminal Crimping Machine
Terminal Crimping Machine Features:
1. Driven by electric, which has advantages of high efficiency and
quality in crimping force and speed. The machine is fit for crimping
insulated and non-insulated cable end sleeves.
2. The traditional fixed crimping die is replaced by the quadrilateral
and hexagon crimping die, which may be perform flexible crimp
connection to tubular insulated terminals.
3. Since it can be adjusted steplessly, the crimping specification can be
set freely within 0.25mm²-16mm².
4. Terminal crimping machine suitable for Insulated cord end terminals, tubular
terminal, Needle nose terminals, Cold pressed pre insulated terminal.
Electrical Cable Connector Pressing Machine Details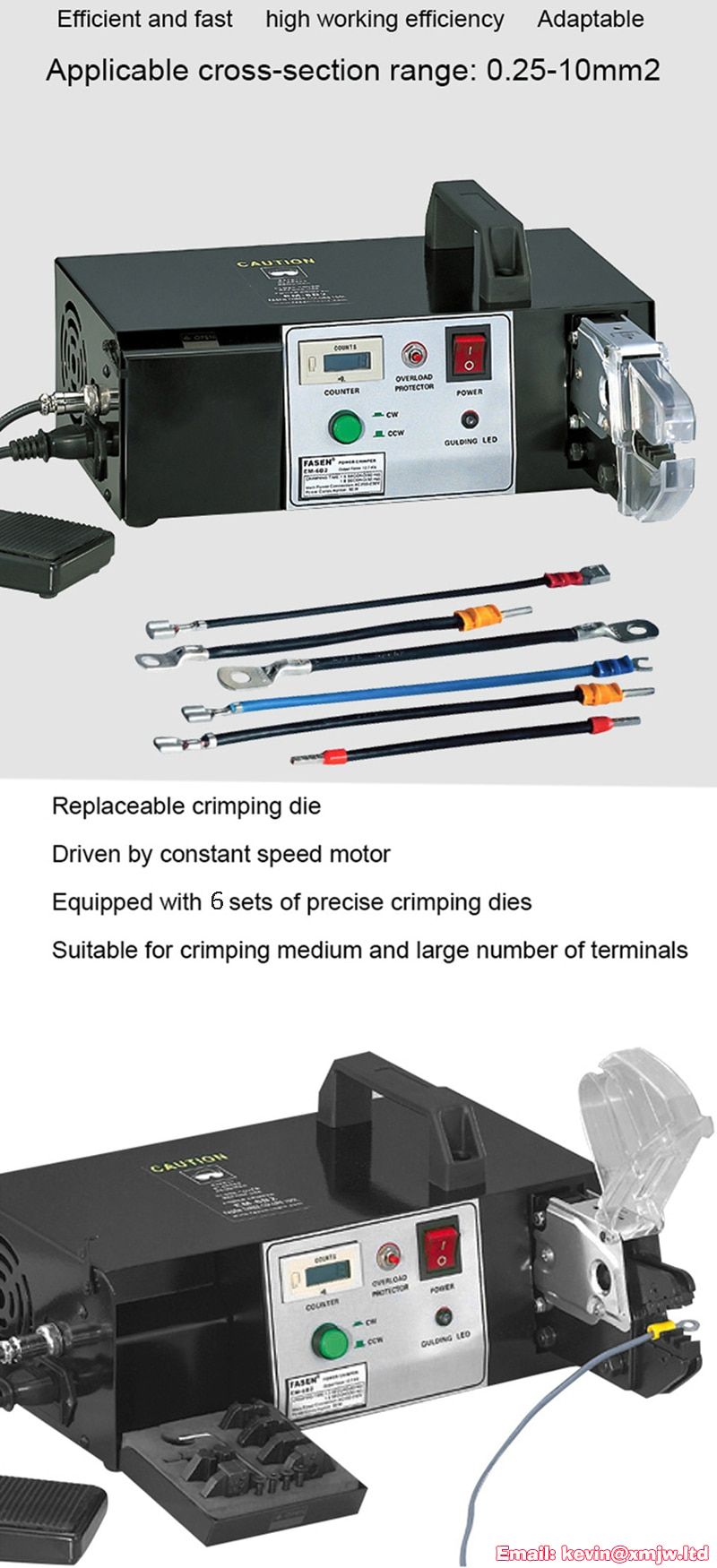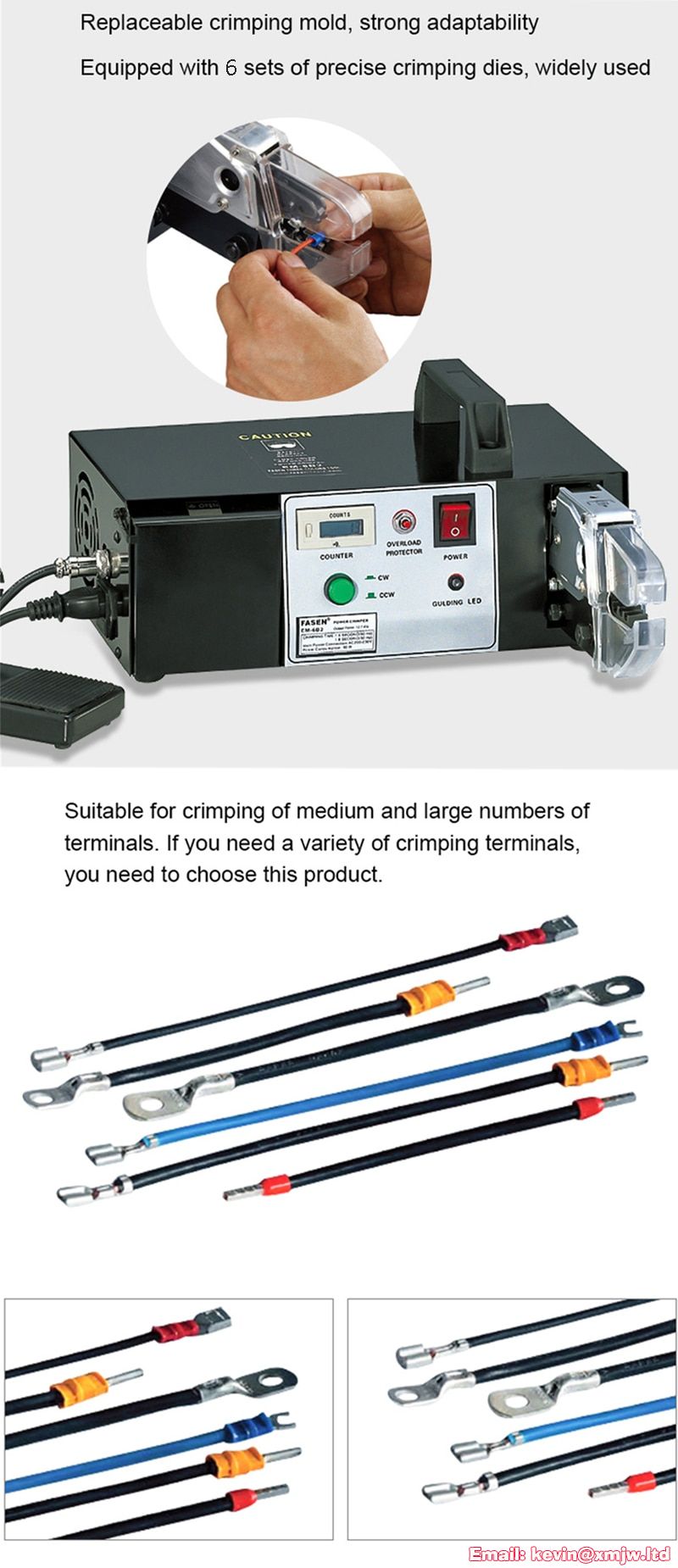 Multi Terminal Crimping Machine Multifunction Snap Ring
Terminal Crimpper Electrician Tools
Crimping Die sets for EM6B2 Electric terminal crimping machine
Easy to change,meet your requirements for different kinds of terminals.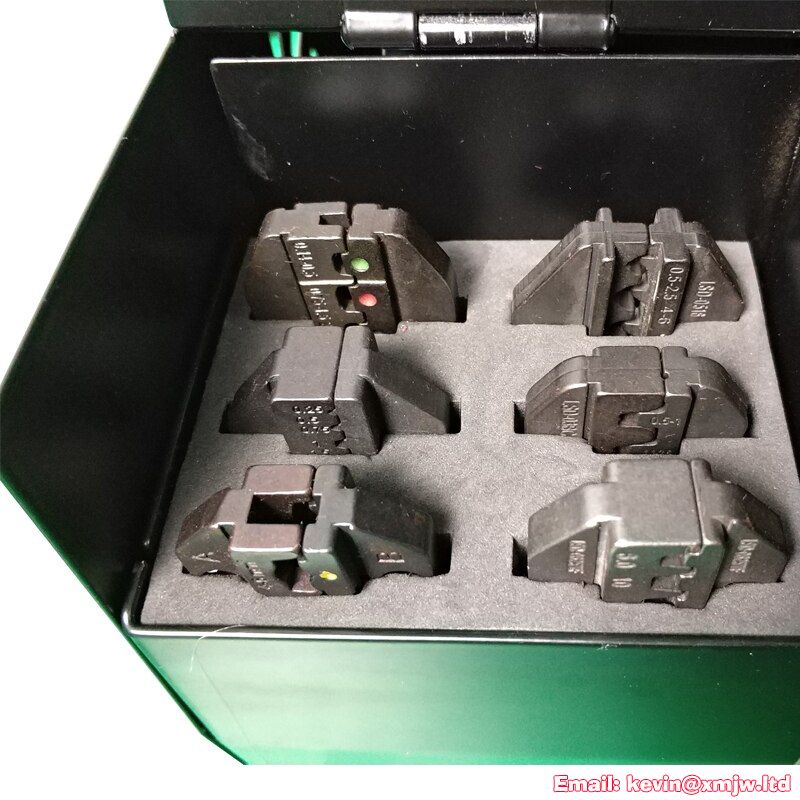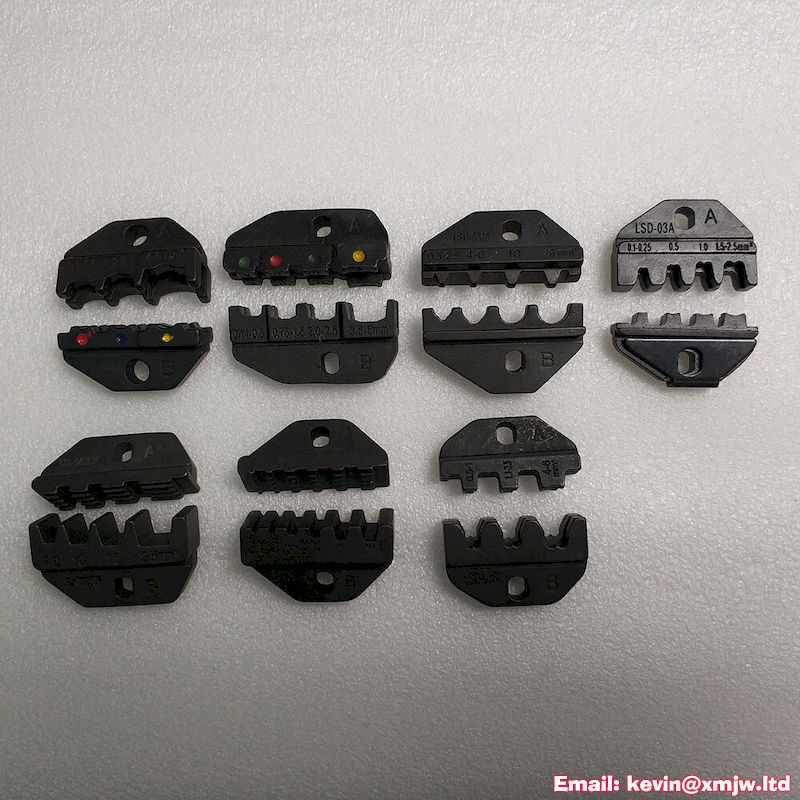 Electric Cable Connector Pressing Machine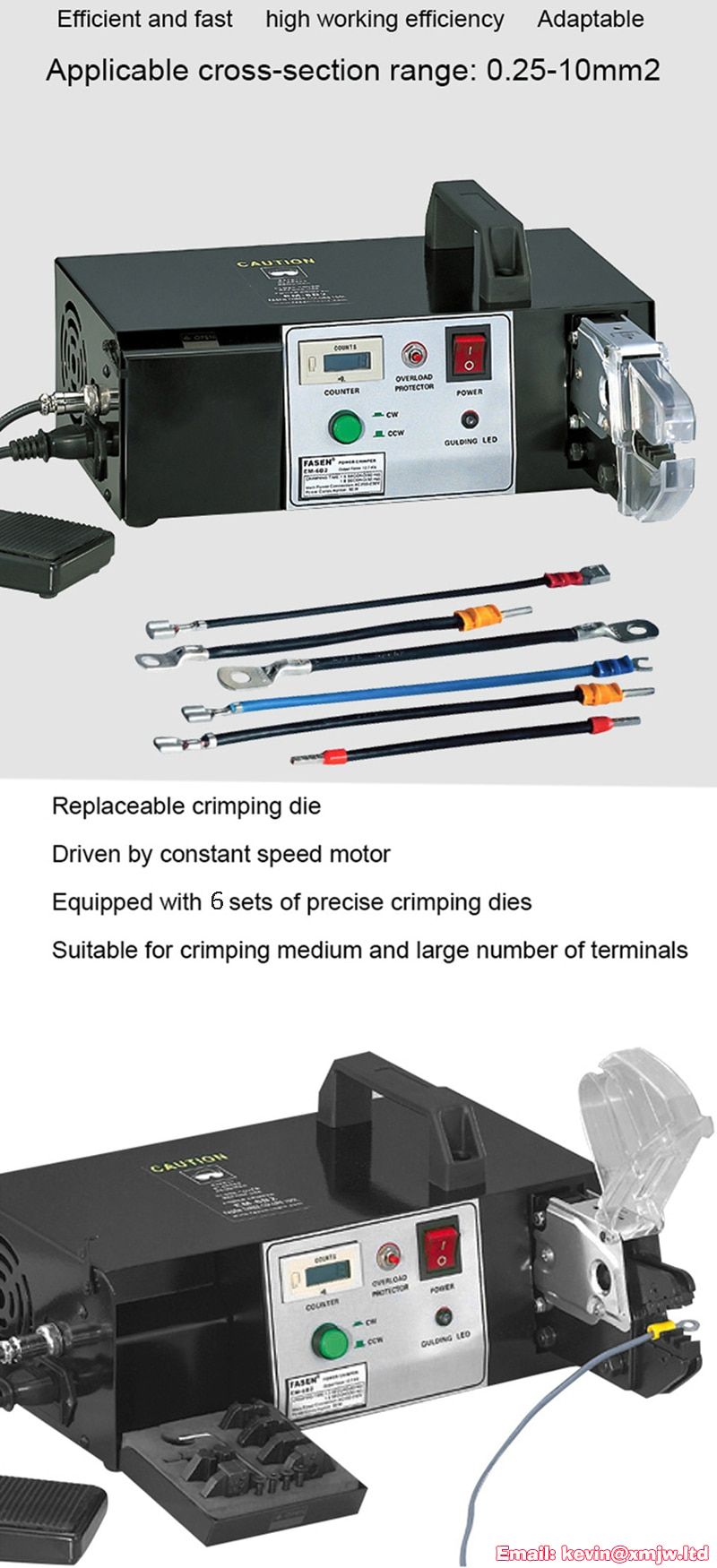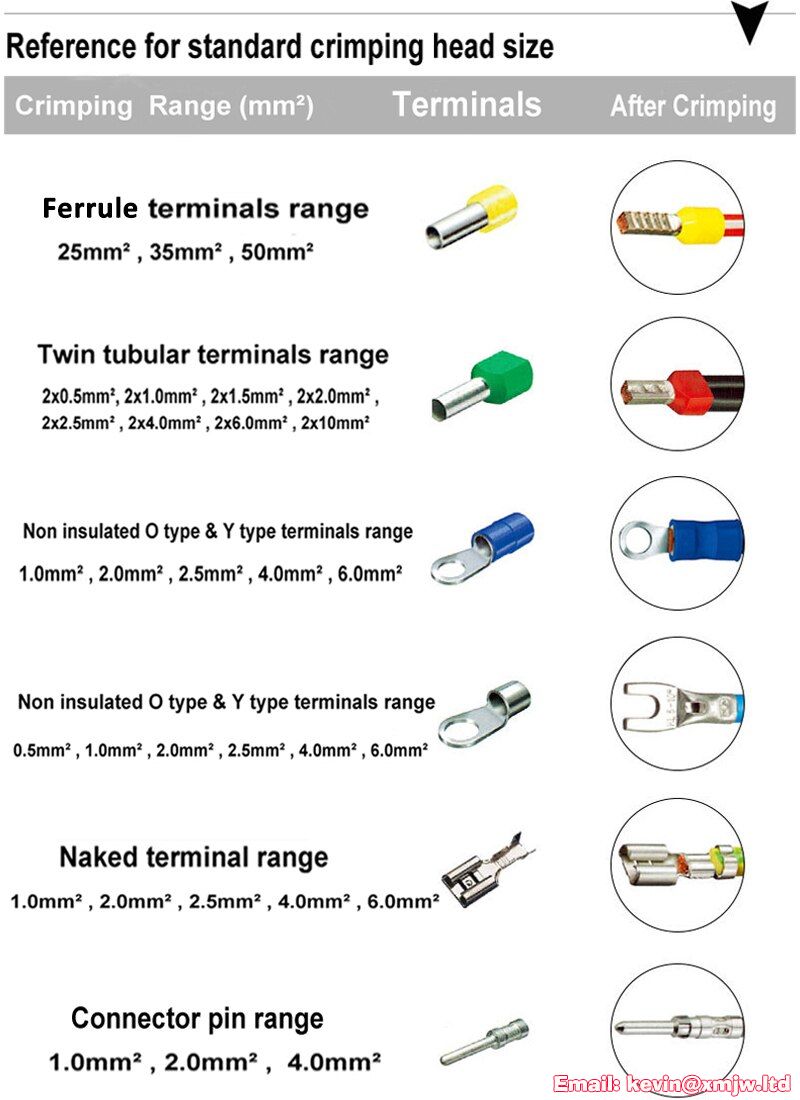 Application
electronic
Certification
CE
Crimping Range 1
tubular terminal 0.25-50mm²
Crimping Range 2
insulated terminal 0.5-6mm²
Crimping Range 3
noninsulated terminal 16mm²
Insulated Cord End Terminal Crimp
Ferrule Terminal Crimp
is_customized
Yes
Model Number
HS-EM6B2
Origin
Mainland China
Pressure
12.7KN
Supply power
90W
Terminal Crimping Machine
Semi Automatic Crimping Machine
Tubular Terminal Crimping
Needle Nose Terminal Crimping
Type
Male to Male
Tags: Electrical Type Terminal Crimping Machine, Electric Crimping Tool for Loose Terminal Electrical Wire Crimper Terminal Cable Crimp