Rotary Encoder LPD3806-600bm G5-24CAB Two Phase 5-24V 600BM 400BM Pulses Incremental Optical
Price in reward points: 38
Brand:

unbranded

Product Code:

CN230812778050

Availability:

180000
Rotary Encoder LPD3806-600bm G5-24CAB Two Phase 5-24V 600BM 400BM Pulses Incremental Optical
Uses: 
For measuring the rotational speed of the object, angle, acceleration, and length measurements.
Scope of use:
Suitable for intelligent control of various displacement measurement, automatic fixed-length leather automatic guillotine machine, steel fixed length cutting controller, civil measured height human scale, college game with robots.
AB two-phase incremental optical rotary encoder 600 pulses, NPN open collector output . (We also have 360 pulses and 600 pulses in stock, including NPN open collector output and voltage output two kinds of output. If you need please leave message for which one, or we will send by default 600 pulses and NPN open collector output ).
Standard with 1.5 m cable
Performance: 400 pulses / rev.
Operating voltage: DC5-24V
Maximum mechanical speed: 5000 rev / min
The electrical response frequency: 20K / sec
Integrated speed: 2000 rev / min
Size: Encoder body size: φ38mm; shaft φ6 × 13mm; axis platform: High 5mm, φ20mm; fixing holes for: M3 screws
Three mounting holes on the circle 30, and the other three mounting holes on the 28 circle ; side qualify.
AB rectangular two-phase quadrature pulse output circuit output NPN open collector output type, this output type can and with internal pull-up resistor connected directly to the microcontroller or PLC, such as 51 single or Mitsubishi PLC (PLC's input to switch connected to 0V should work), Note: If the encoder is not connected to the device can not be directly oscilloscope oscilloscope (open collector output when there is no pull-up resistor, there is no voltage output) to oscilloscope please plus two pull-up resistor AB two-phaseoutput;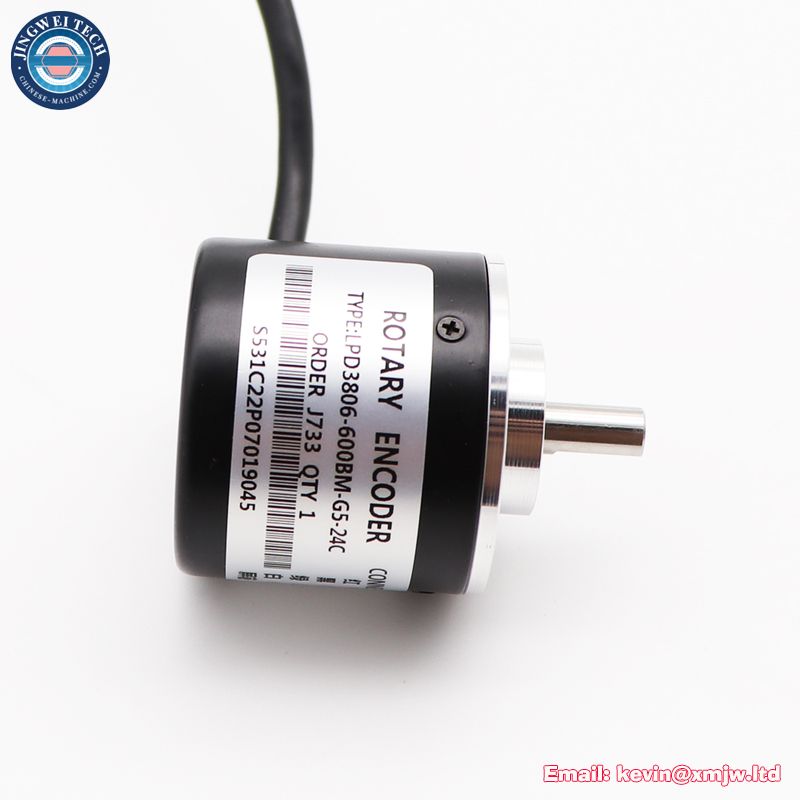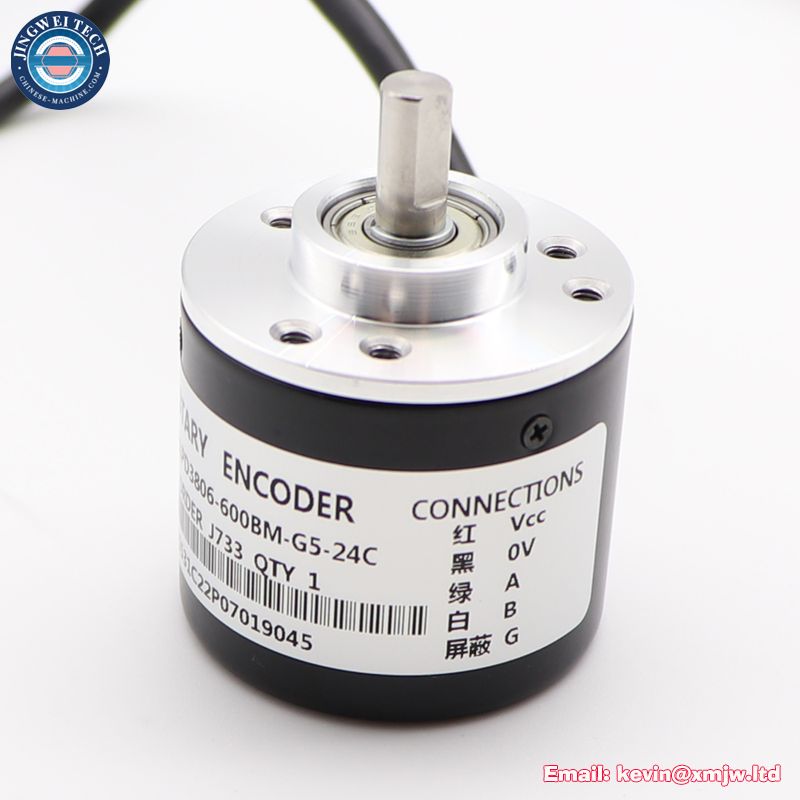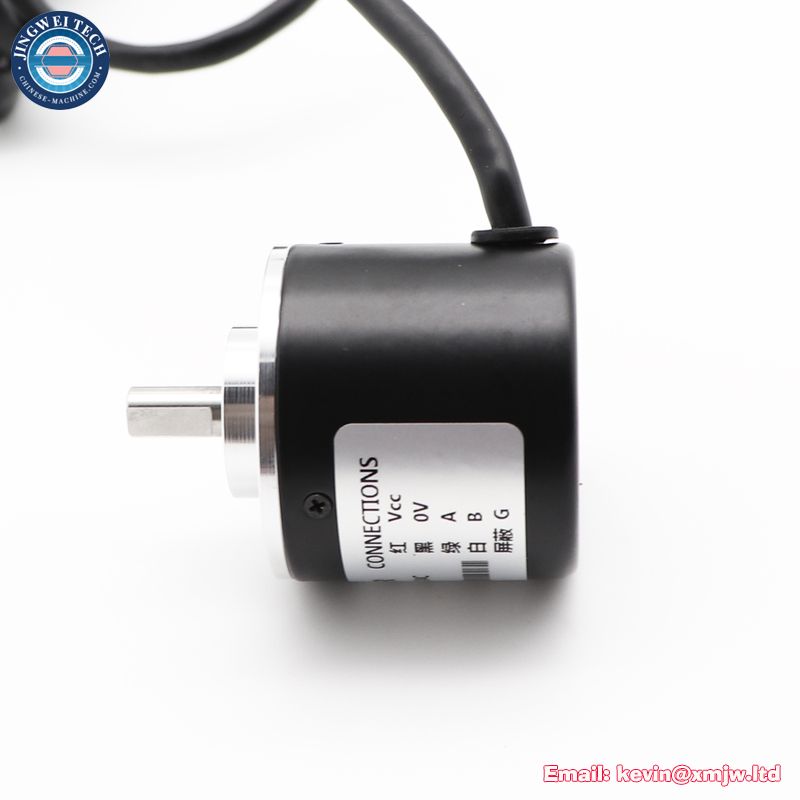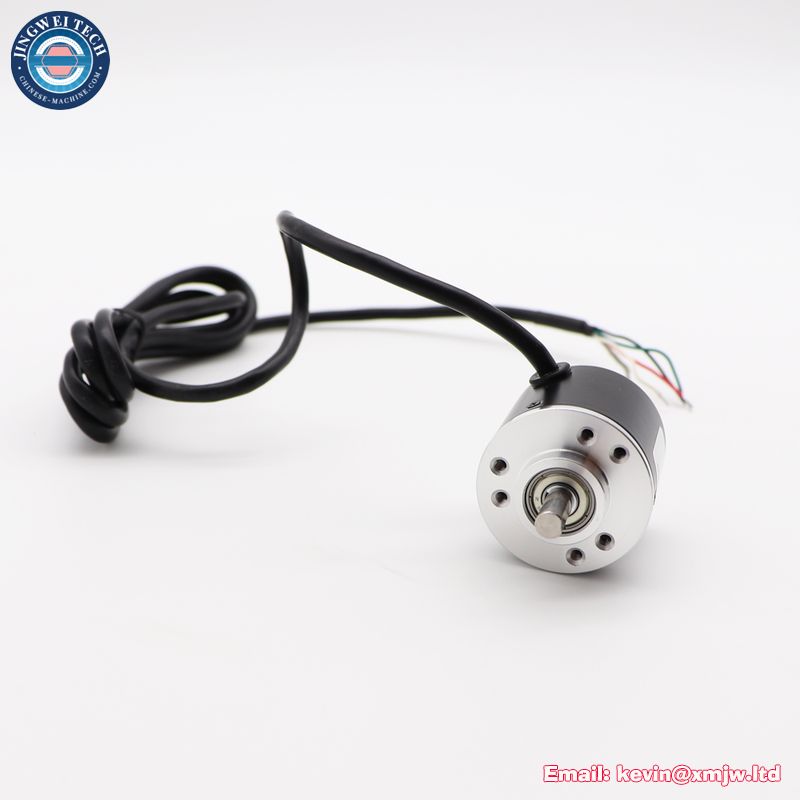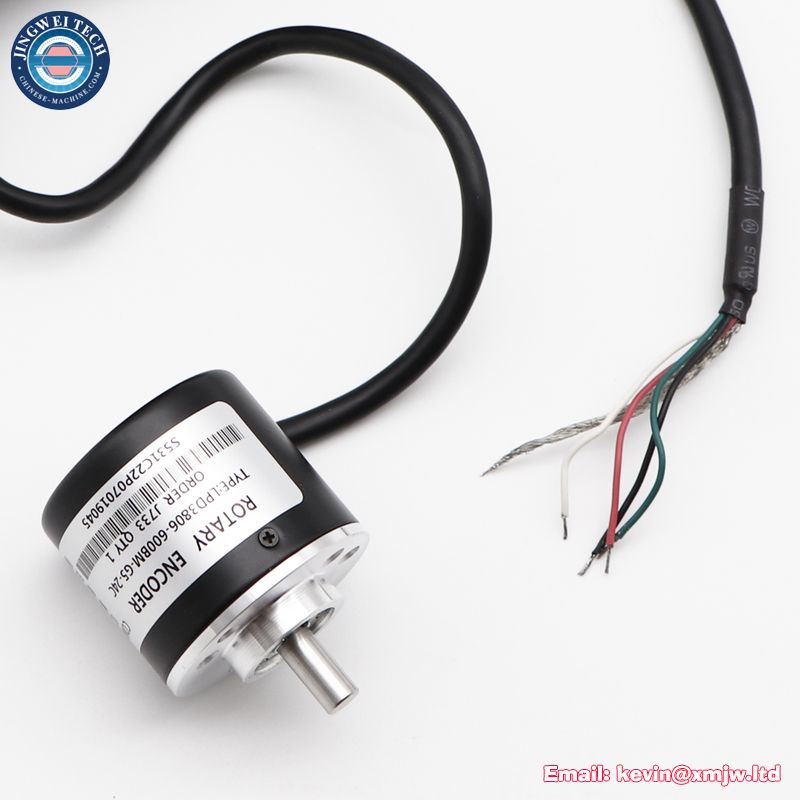 Certification
CE;CE
Current
/
Features
Rotary Encoder
Is Smart Device
no
Item Type
Switches
Material
Alloy
Model
Rotary Encoder
Model Number
Rotary Encoder
Origin
Mainland China
Warranty
1 Year
Tags: Rotary Encoder LPD3806-600bm G5-24CAB Two Phase 5-24V 600BM 400BM Pulses Incremental Optical