CNC Router 2.2KW 1.5KW Frequency Converter VFD Variable Driver Water Cooled Spindle Motor 800W 1500W 2200W ER11 ER20 Chuck
Price in reward points: 340
Brand:

unbranded

Product Code:

CN230812522664

Availability:

143997

CNC Router 2.2KW 1.5KW Frequency Converter VFD Variable Driver Water Cooled Spindle Motor 800W 1500W 2200W ER11 ER20 Chuck
Variable Frequency Driver
| | | |
| --- | --- | --- |
| Specification/Model | 1.5KW 220V/110V VFD | 2.2KW 220V/110V VFD |
| Input Voltage | 220V (+/-20%) | 220V (+/-20%) |
| Output Voltage | 220V /110V | 220V/110V |
| Input Frequency | 50/60 Hz | 50/60 Hz |
| Output Frequency | 0-400HZ | 0.5-400HZ |
| Rated current | 7A | 11A |
| Input Phase | 1 phase | 1 phase / 3phase |
| Output Phase | 3 phase | 3 phase |
| Adapter motor power | 0.75kw-1.5kw | 0.75kw-2.2kw |
Advantages
1. Strong anti-interference ability
2. High performance vector control
3. Low frequency torque, the output is more stable
4. Torque power makes the inverter faster, stable and high precision
5. Automatic torque compensation to meet various processing needs
6.This inverter is a universal inverter.
Spindle Motor

1. Spindle Motor Power: 800W / 1.5KW / 2.2KW
2. Voltage: 220V
3.Current: 5A / 8A
4. Frequency: 400Hz
5. Diameter: 65mm / 80mm
6. Speed :0-24000 rpm
7. Clip knife diameter: ER11 / ER20
8. Cooling: water cooling
Aluminium alloy Spindle Clamp / Holder / Bracket /
It is made of aluminum alloy, and the surface is oxidized. The edge of the motor base is very thick. The appearance is exquisite, the picture is taken in kind, a little flaw is normal, and does not affect normal use
ER Spring Collet Chuck

Model: ER11
Material: 40lr
Applicable machine tool: Machining center/CNC machine tool
Hardness: 40
Accuracy: 0.015mm
Taper: Standard
Wholesale: Wholesale
Clamping range: 1-7
Specification
1,1.5,2,2.5,3,3.5,4,4.5,5,5.5,6,6.5,7,1/8,1/4, ER11 metric 13-piece set, ER11 metric 15-piece
Model: ER20
Material: 40lr
Applicable machine tools: machining centers, drilling machines, milling machines, etc.
Hardness: about 40°
Accuracy: within 0.015MM
Taper: Standard
Whether wholesale: wholesale
Clamping range: 1-16
Specifications: 1, 2, 3, 4, 5, 6, 7, 8, 9, 10, 11, 12, 13, 3.175(1/8), 6.35(1/4)MM, ER20 metric 15 pieces set
Packing list
As you choose.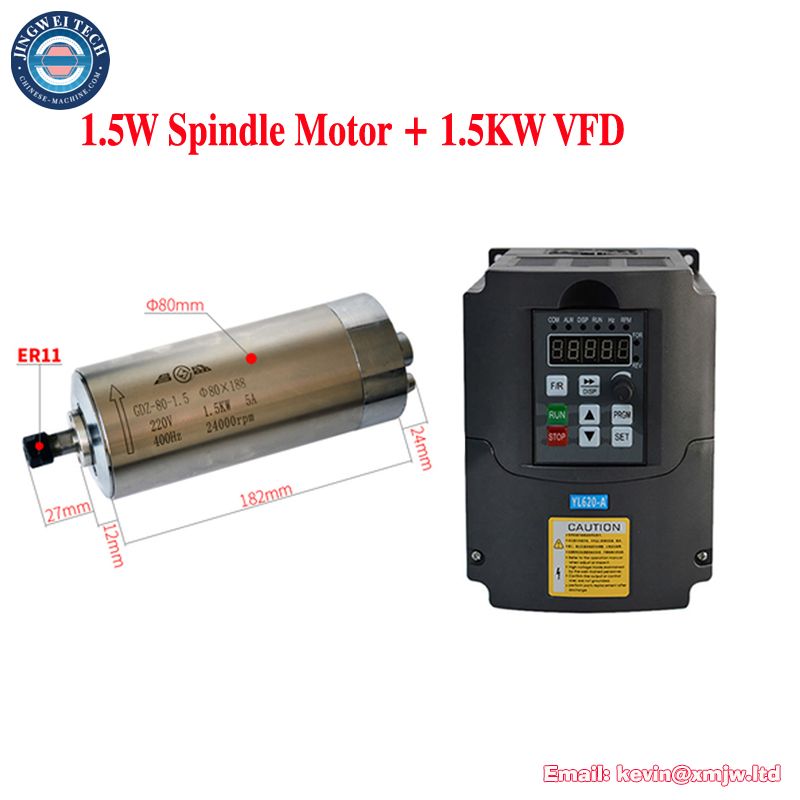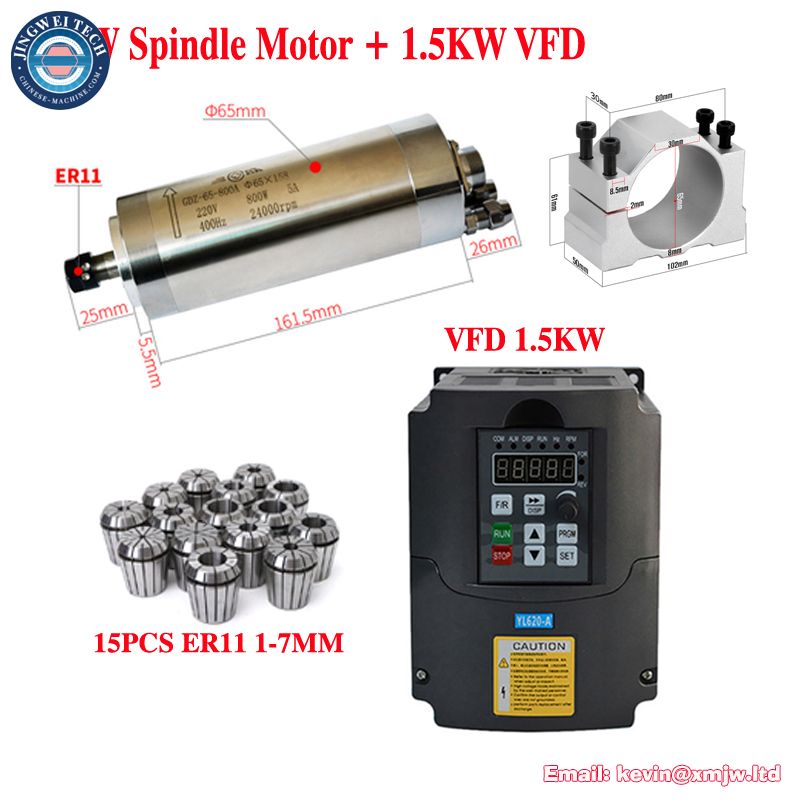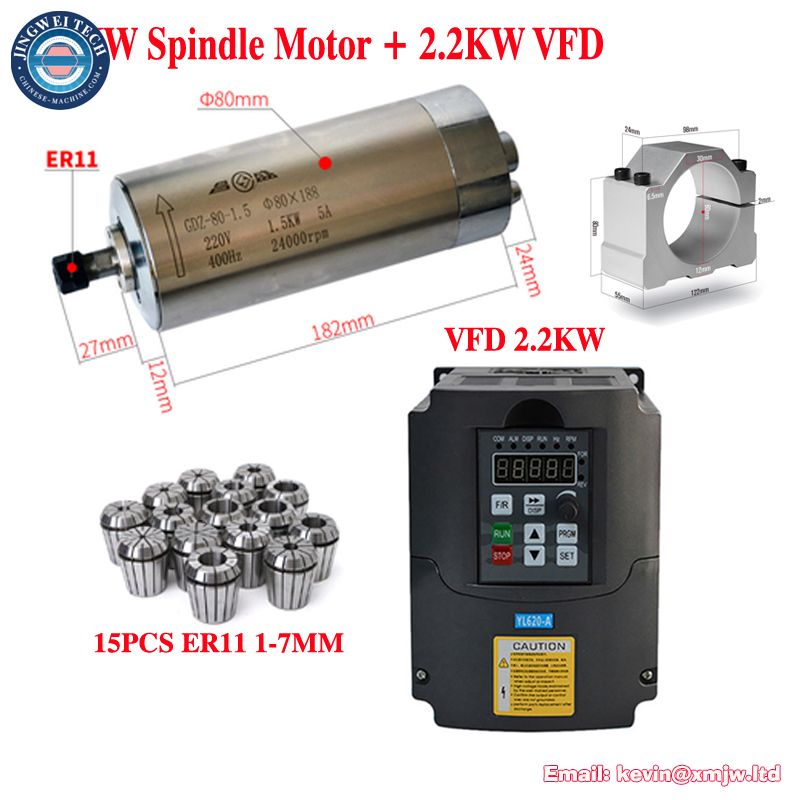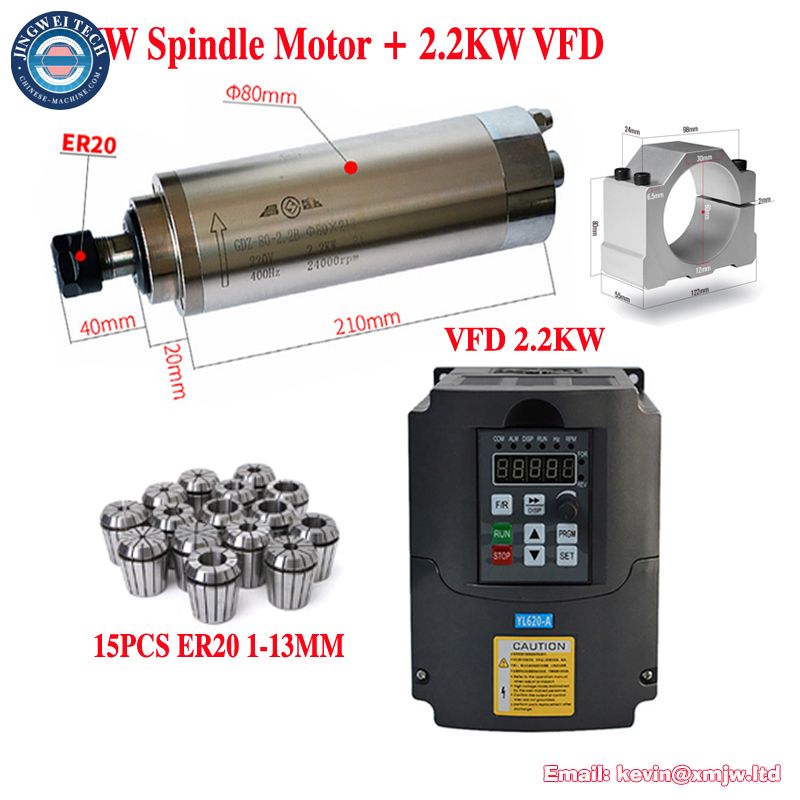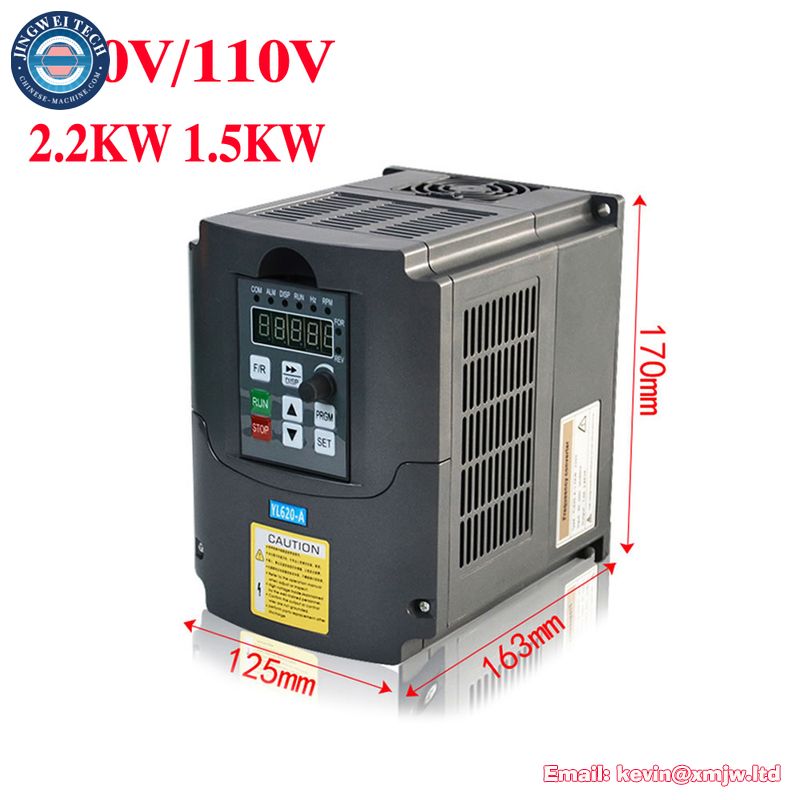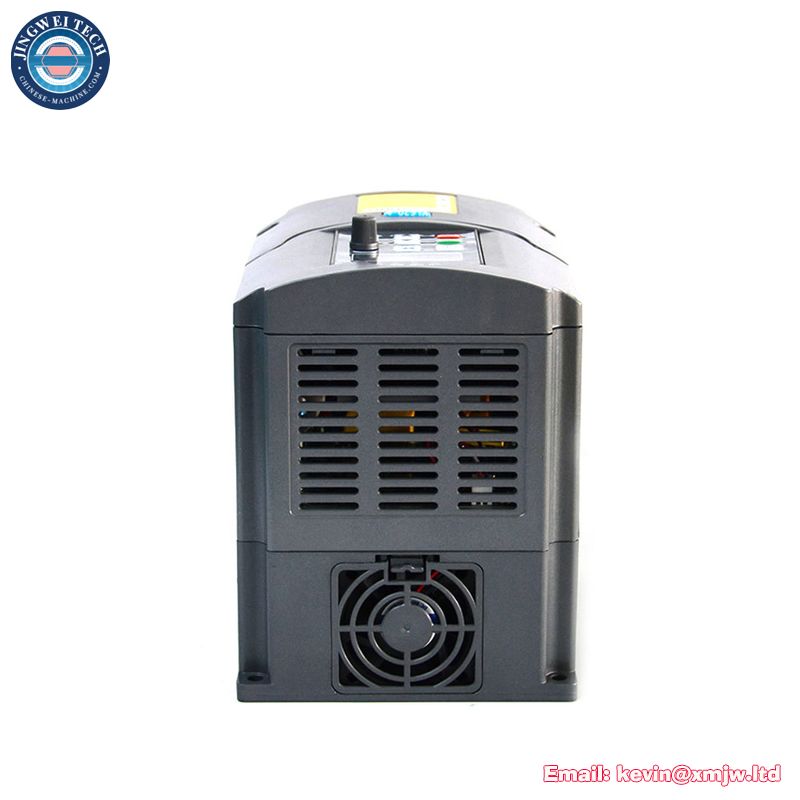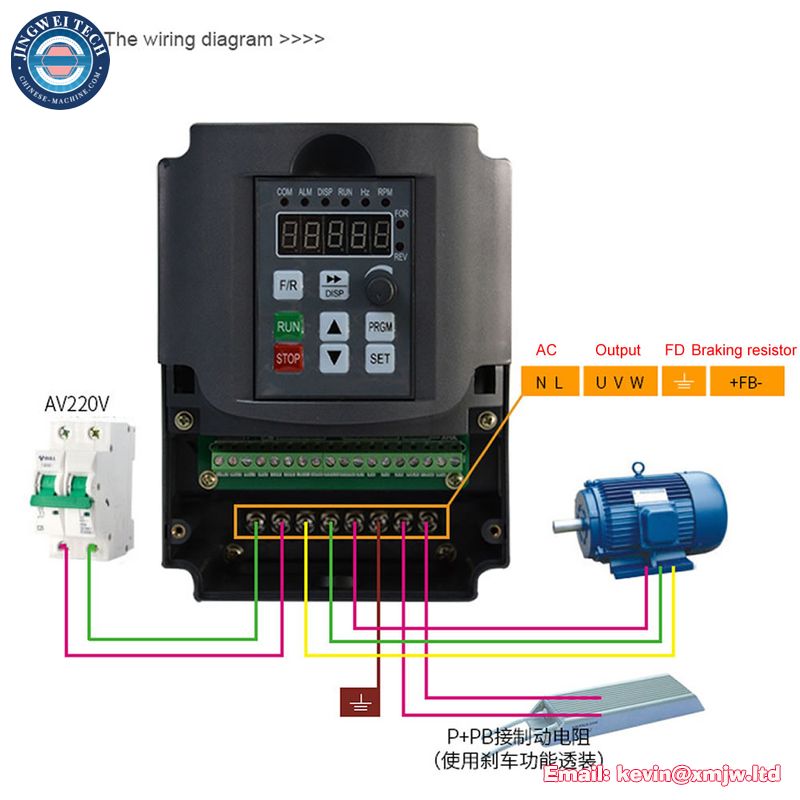 Application
Milling
Certification
CE
Drive
Motor
Maximum Torque
/
Model
800W 1500W 2200W CNC Spindle VFD Kit
Model Number
800W 1500W 2200W CNC Spindle VFD Kit
Operating Speed
24000 rpm
Origin
Mainland China
Tags: CNC Router 2.2KW 1.5KW Frequency Converter VFD Variable Driver Water Cooled Spindle Motor 800W 1500W 2200W ER11 ER20 Chuck